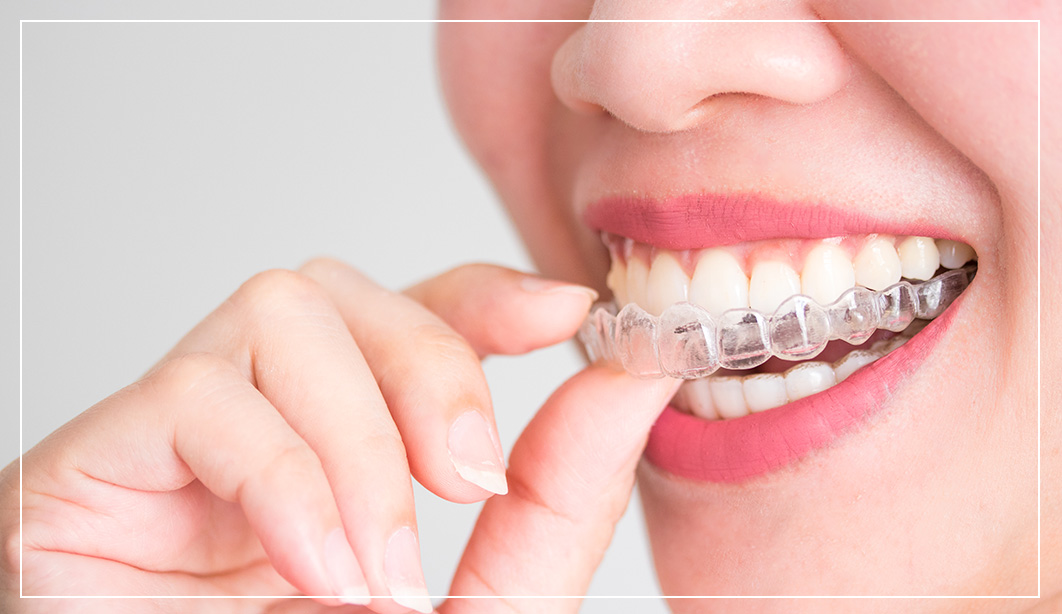 Digital Radiography and Clinical Photographic Tools
---
Who doesn't like to have nice straight teeth? But people are nervous about getting braces. With Invisalign® technology, you don't have to worry about getting your straight teeth.

Invisalign® uses a series of clear aligners to move your teeth into proper alignment and the aligners are absolutely easy to use, comfortable and virtually invisible.

People won't notice anything and your teeth are straightened in no time!!

At Queens Family Dentistry, Dr. Patel is a certified Invisalign® provider and he loves providing better smiles to the people using this great technology, especially who don't like conventional braces.

Find out how we can make your life better!!
ADVANTAGES OF INVISALIGN®
Just deciding you're ready to transform your smile is a big step. The next step is deciding the best way for you to do it. See why 6 million people have chosen Invisalign clear aligners.
Removable so you can take it out while eating or if at a meeting or on a date!

Less treatment time comparatively

Less number of visits than in conventional orthodontics

You can clean your teeth just like normal

More comfortable procedure

No needles involved in entire procedure

Easy handling as one aligner is used only for 1-2 weeks
Ready to transform your smile?
HOW DOES IT WORK?
Invisalign® is a simple procedure just like every other procedure where you understand the process, think about it and be ready for it. When you're convinced and ready to proceed for the big change in your smile after reviewing and understanding the procedure with your dental team. These are the further steps.
We provide weekly/monthly payment plans to help people get Invisalign®