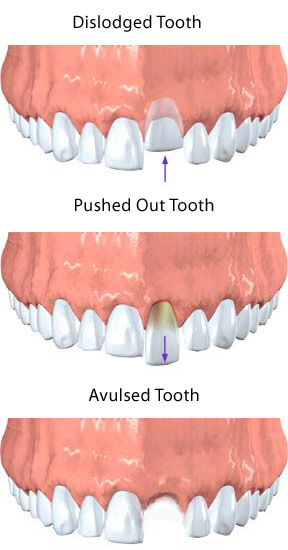 Emergency Dental Services
---
Teeth are an important part of human health and well-being. If something goes wrong with your teeth due to an unfortunate accident or an infection in teeth, emergency dental services are often required.

Physical trauma often causes teeth displacement, fracture of teeth and associated pain. if your tooth gets knocked out of its socket, it's important to handle it correctly and get professional help as soon as you can. While you can re-implant the tooth yourself before seeking out a dentist, sometimes this is not possible. If you need to leave the tooth out, it's important to handle it by the crown rather than the root and store it in milk rather than water.

Tooth decay normally develops slowly over time, however the painful effects of an abscessed tooth come on quickly and without any heads up. Often triggered by cold or hot food and associated with a bad taste, an abscess is a serious problem that requires immediate treatment. Here at Queens Family Dentistry, we provide a range of emergency services to restore damaged teeth, save infected teeth, provide relief from an abscess, broken prosthesis or restorations.
Ready to transform your smile?